Now comes the hard part in the greenhouse, transplanting seedlings into their sale containers.
How do you go from this . . .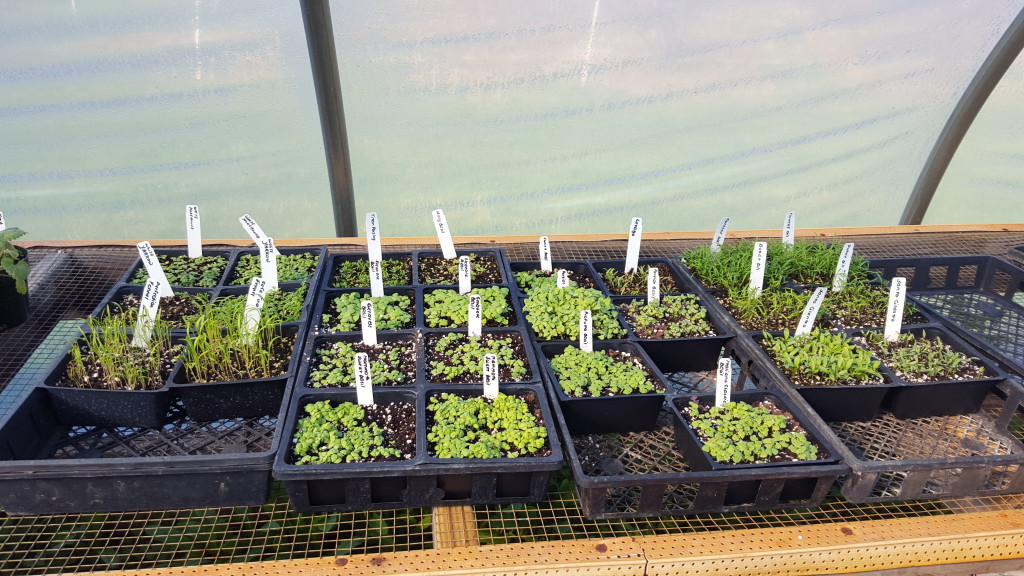 . . .to this?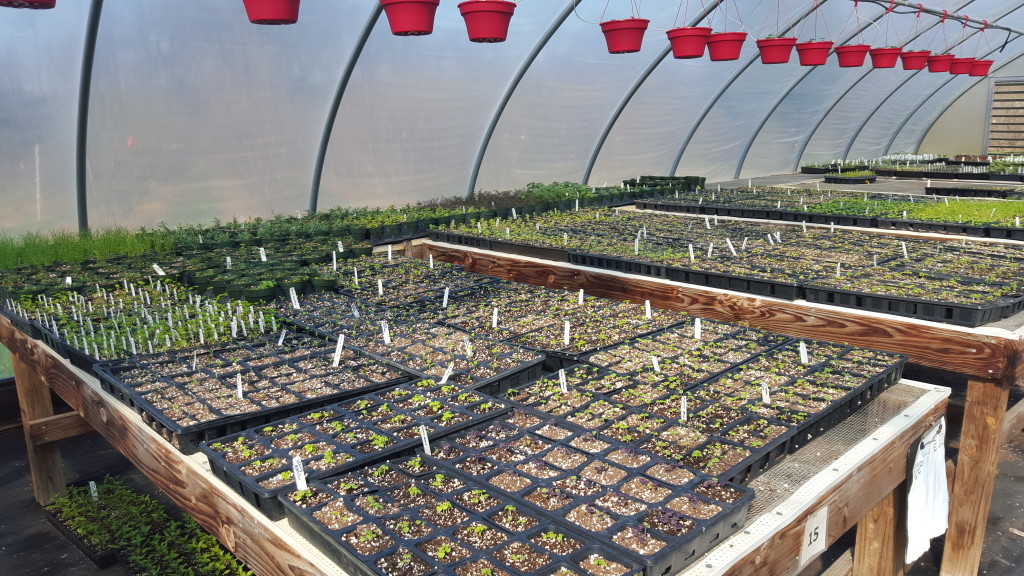 By spending hours hunched over a bench, carefully picking apart tiny seedlings and then very carefully transplanting them, 2 at a time, into their new homes.  It's backbreaking work.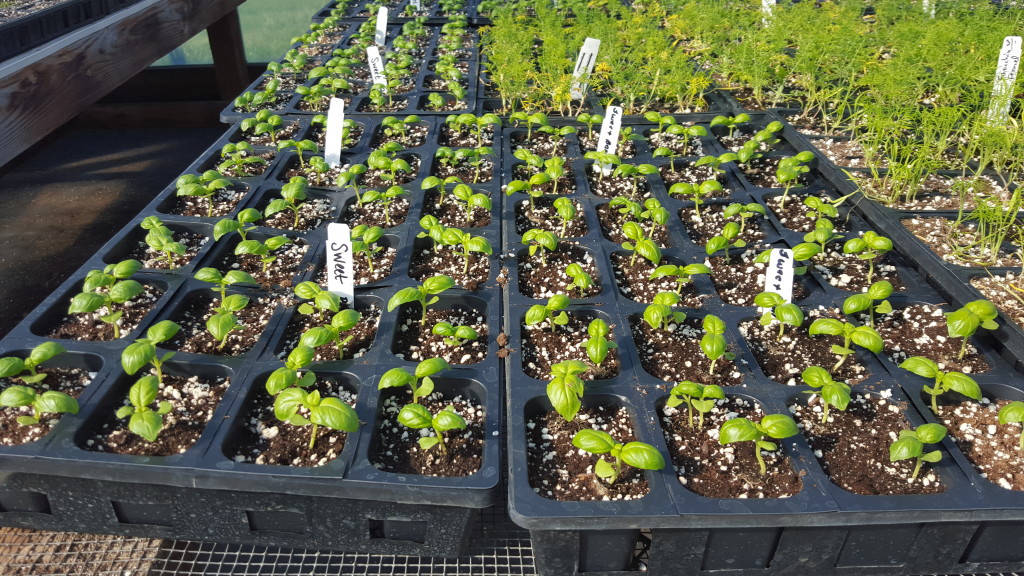 When my back was too painful to continue, I escaped to the herb garden to do some more weeding. I'm amazed that I am able to weed in March. Normally it is too cold and very often there is still snow on the ground, so I don't begin my weeding until April. But we have had an exceptionally warm spring, so I have been able to get an early jump on the weeds.
The perennial herbs are popping up again. Here is the anise hyssop: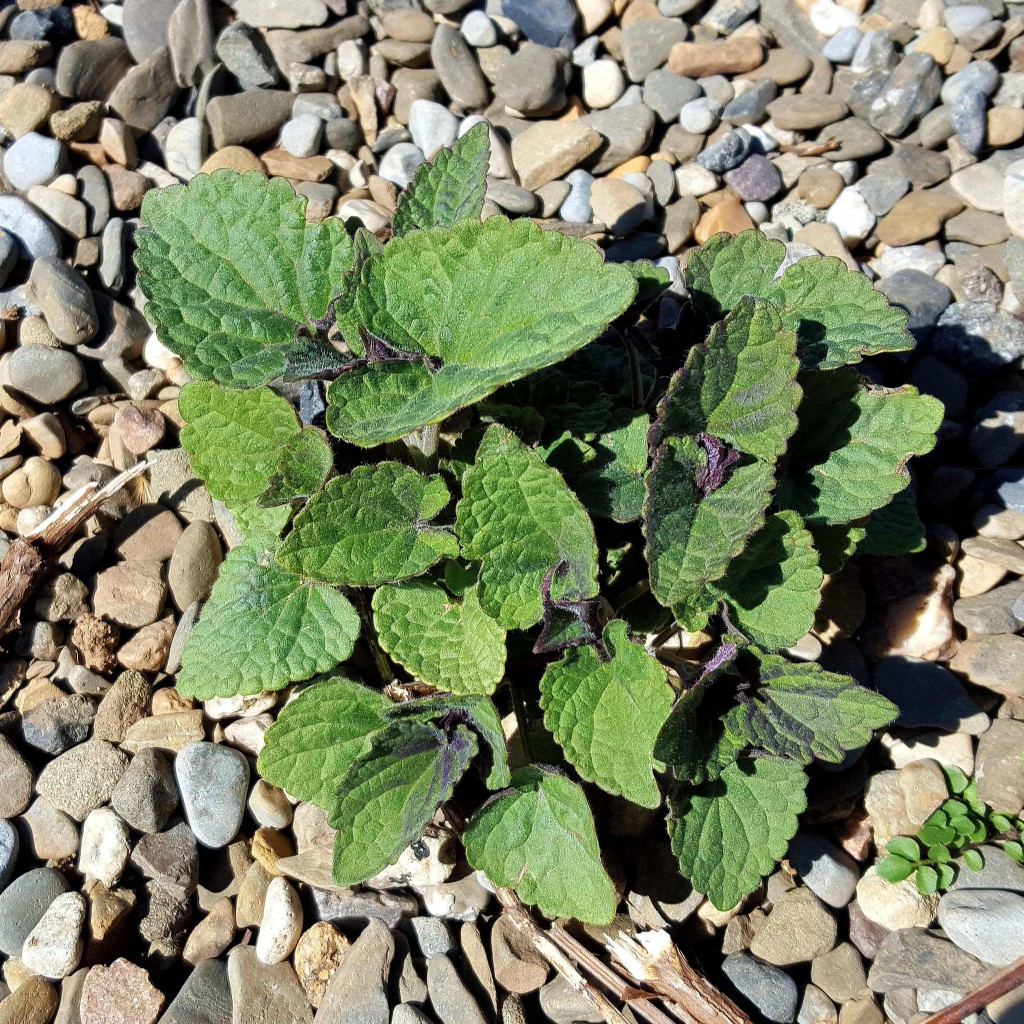 The Hot & Spicy oregano is spreading. I may have to get rid of some. I don't want it to take over.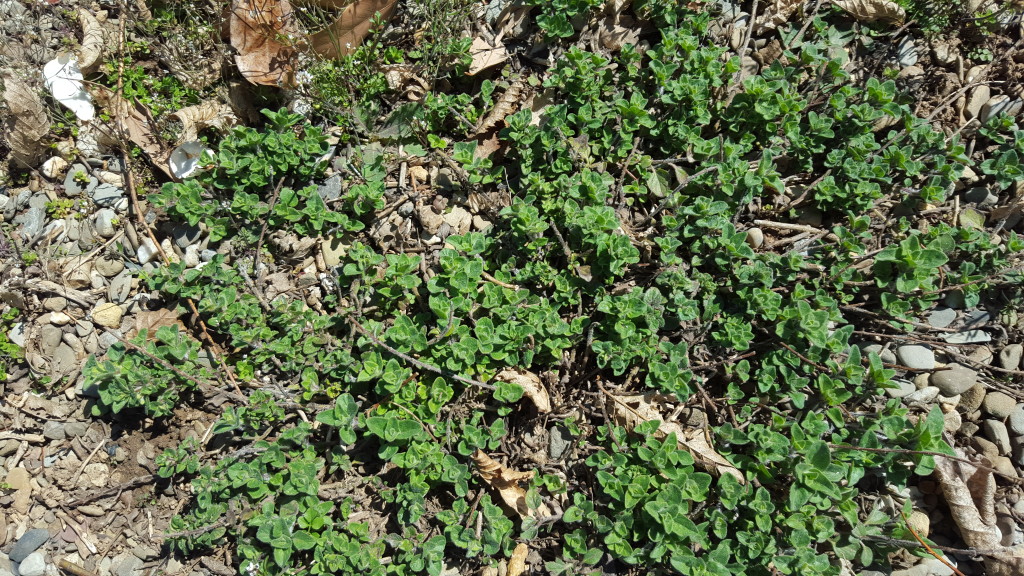 Weeding helped my back tremendously. I bend from my hips, so I was able to give it a good stretch. I was almost pain-free when I finished my weeding. There is still more to do, but I have plenty of time to get to it before I start planting the garden in May.