Spring has been a long time coming to New Jersey this year.  The cold winter weather just doesn't seem to want to leave.  Plants and bulbs are weeks behind.  There are a few signs of life in my garden.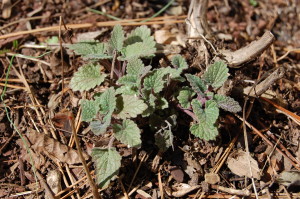 The catnip was the first to stir.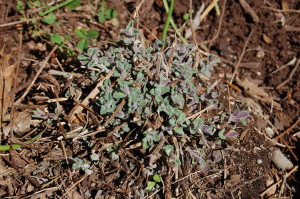 The catmint wasn't far behind.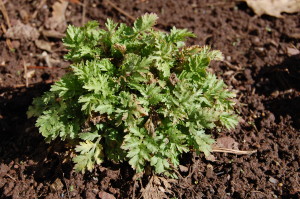 The feverfew was slow to get started, but rushed to get ahead of everyone else.
The chives have poked up.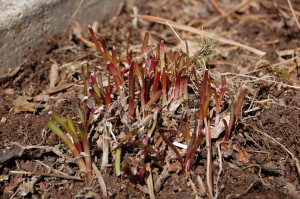 As have the garlic chives across the way.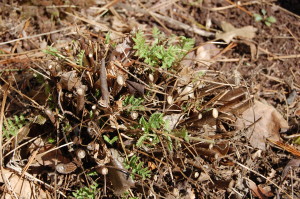 In the back of the garden, the tansy is sending up a few tentative leaves.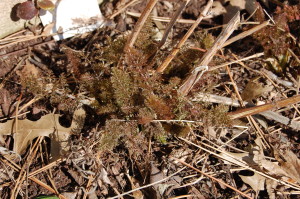 The bronze fennel is waving its feathery leaves.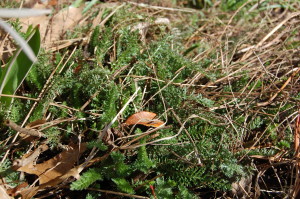 Along the walk, the yarrow is appearing.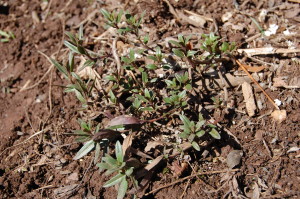 I was thrilled to find that the hyssop didn't get shaded out last year and is making a comeback this year.
Not so thrilling was the loss of my common thyme.  We had a lot of snow and the landscapers hired by the HOA were overzealous in shoveling and salting.  It was probably killed by the salt.  I have my fingers crossed that the Greek oregano made it, but I haven't seen any signs of it yet.
Both the lemon balm and its cousin, the mint, are still hibernating.  They are tough and I'm sure that they survived the colder than normal winter in their snow-covered containers.