I took a quick trip out to the EARTH Center to check on the garlic and strawberries that I had planted. Normally by November we have had at least one hard frost and I would have cut down all of the dead foliage on the herbs in the bed. It's been so warm this fall that the herbs are still thriving. And in some cases, blooming.
The yarrow is still going strong. I don't see any buds, so these may be the last flowers of the season.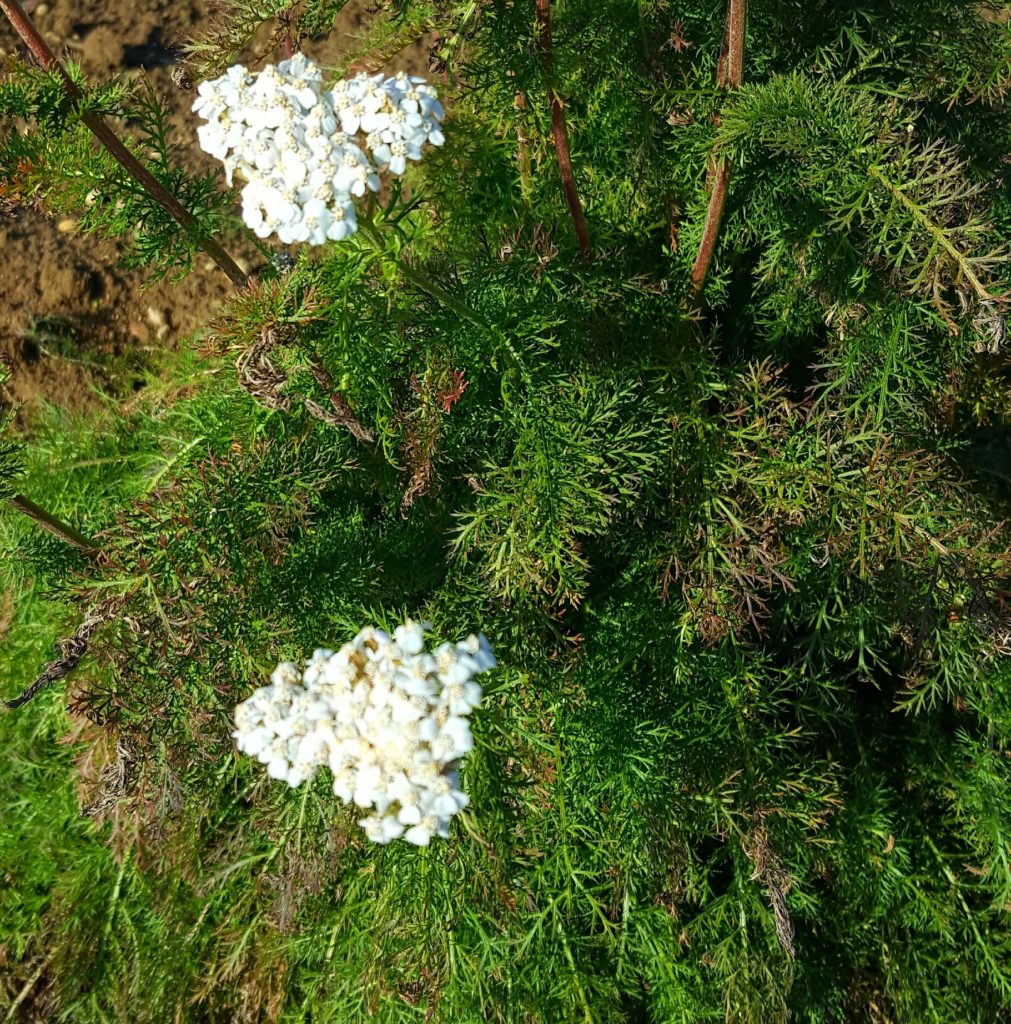 I have tried for years to grow hyssop in my home garden with no luck, so I transplanted the last surviving plant to the Kitchen Garden hoping it would grow better in good soil and full sun. Alas, it was very dry this summer and I didn't water the garden enough. The hyssop, while drought tolerant, didn't make it.
But wait! What do I spy sprouting amongst the weeds? Fingers crossed that this means the roots are alive and the plant will make it through the winter.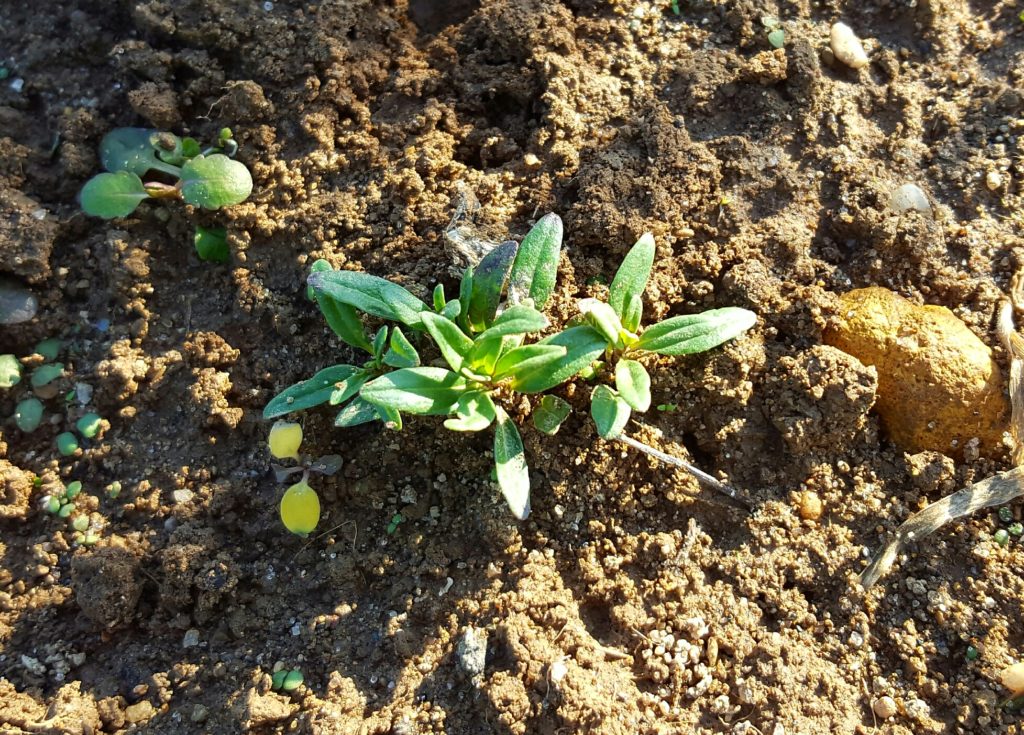 In other gardeners' beds nearby, I saw some tansy still sporting lots of blooms.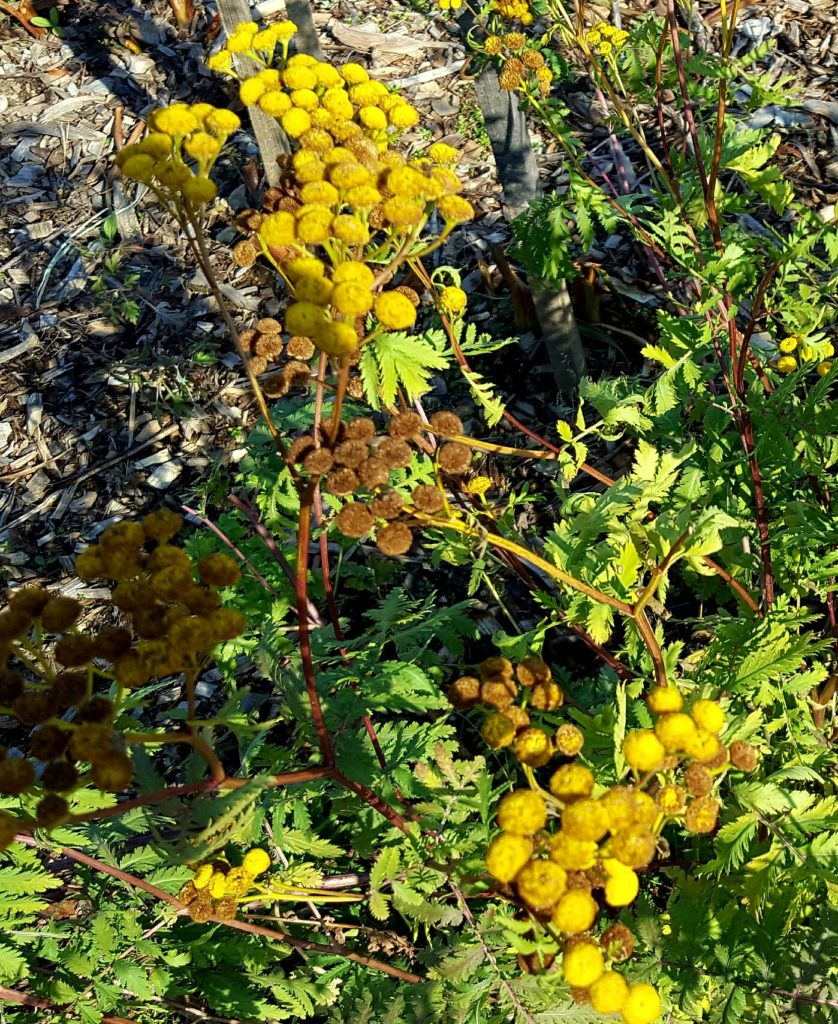 And this mint looks very happy. The sniff test says that it is spearmint. Just between you and me, the gardener who planted this in his or her bed is either very brave or very foolish. That mint will happily take over that entire bed next year.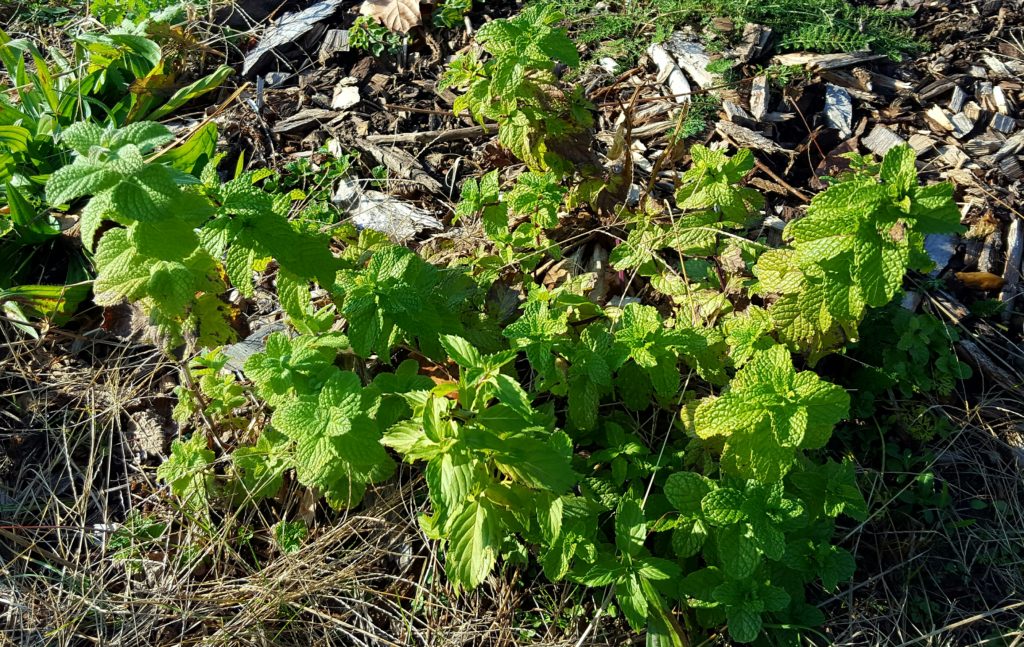 In my home garden, some feverfew is still blooming its foolish head off.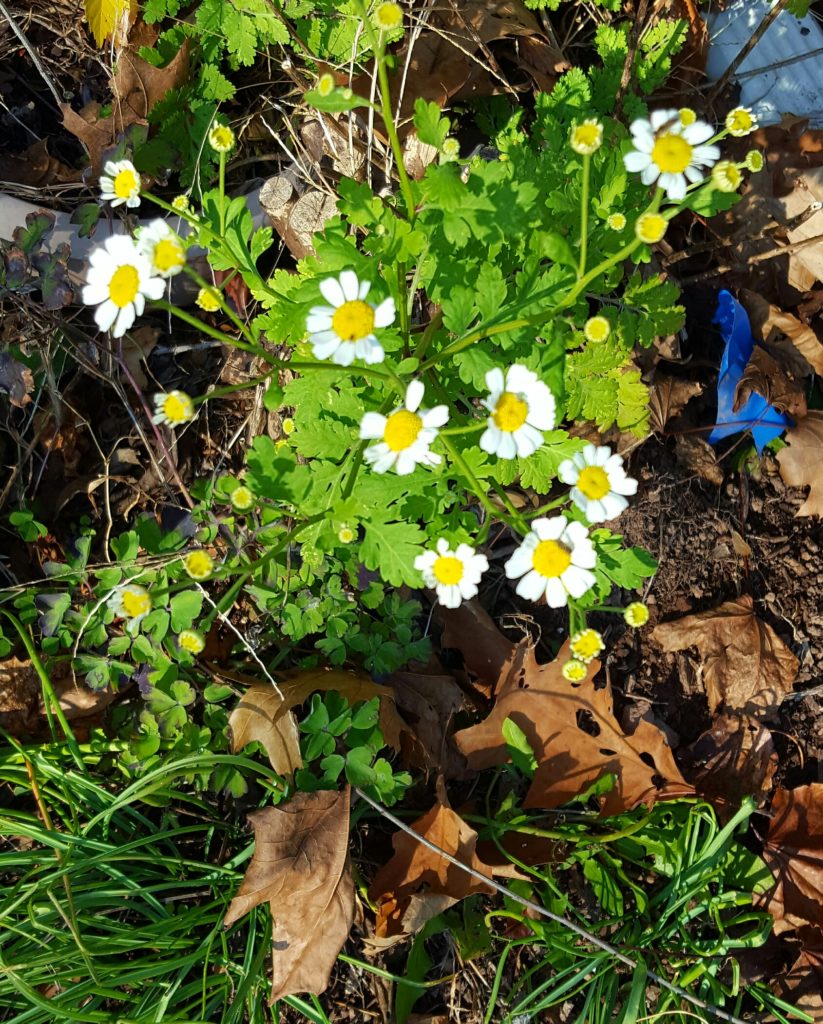 Sigh. I really want to put all of my gardens to bed and curl up with some seed catalogs.