I always like to attend the NJ Flower & Garden Show on the first day when the plants are all new and fresh. The show starts on a Thursday so by going on the first day, I also avoid the weekend crowds.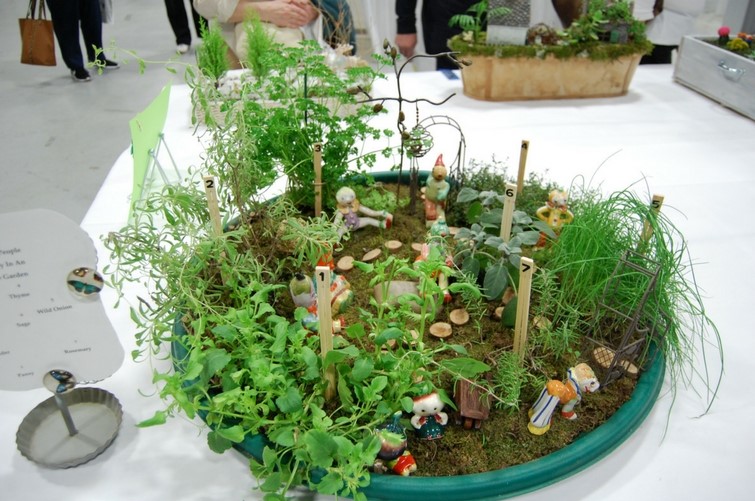 I didn't see a lot of herbs this year, but I did spot this cute little herb garden. Don't you just love the tiny garden structures?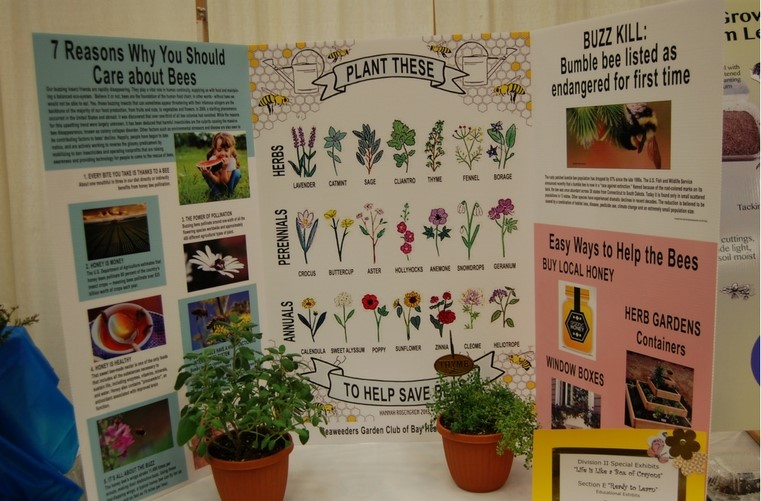 In another room, there was a lovely display on bees. What better way to attract and feed bees than by planting herbs? I love that the featured plants were thyme and sage but my enthusiasm is tempered by the fact that the perennial herbs were included because it is much too early for flowers. Nevertheless, I am happy that the garden clubs are getting the word out on the usefulness of herbs in attracting pollinators and other beneficial insects.
In another month I will be off to the Philadelphia flower show. I'm certain that I will find many more herbs there.