I live close enough to Philadelphia to be able to attend the famous Philadelphia Flower Show each year. If you haven't ever been, it is truly spectacular. This year the theme was the national parks and the resulting display gardens were the best I've ever seen. Even the herbs seemed better than usual.
Echinacea greeted me at the entrance to the show.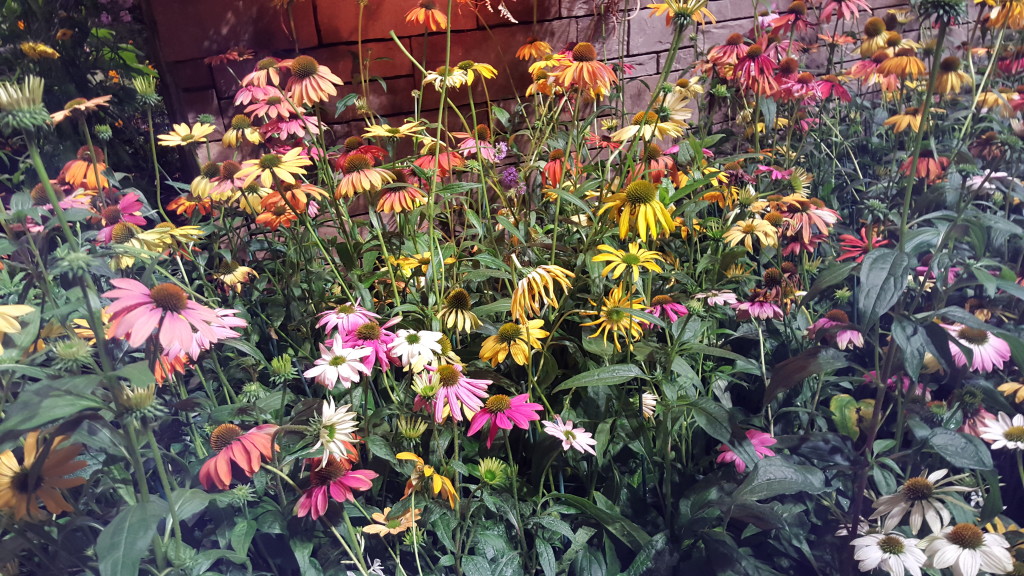 I always look for the rosemary standards. They are always a treat. I loved all the flowers on this one.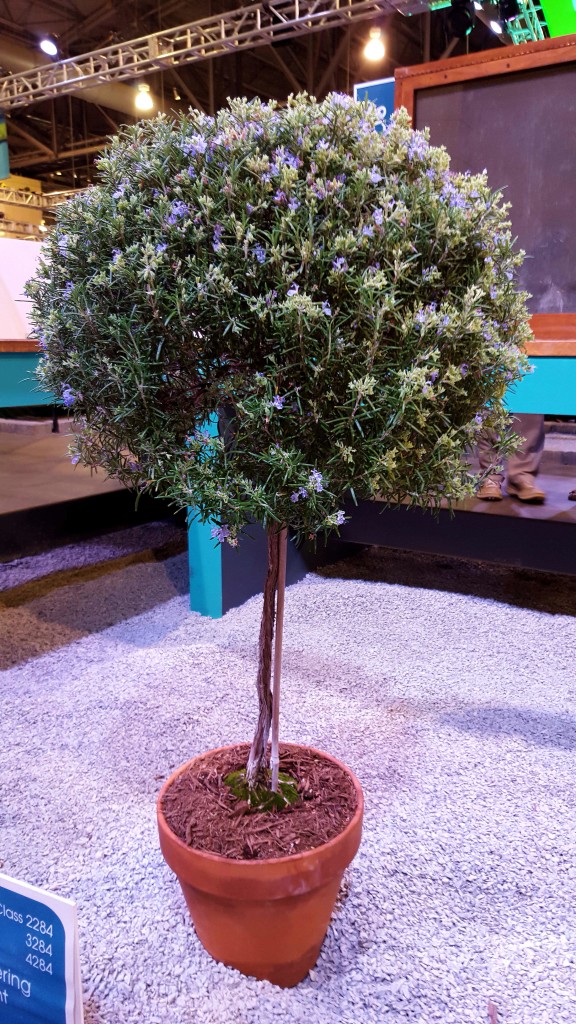 This year there was an attempt at a double rosemary standard.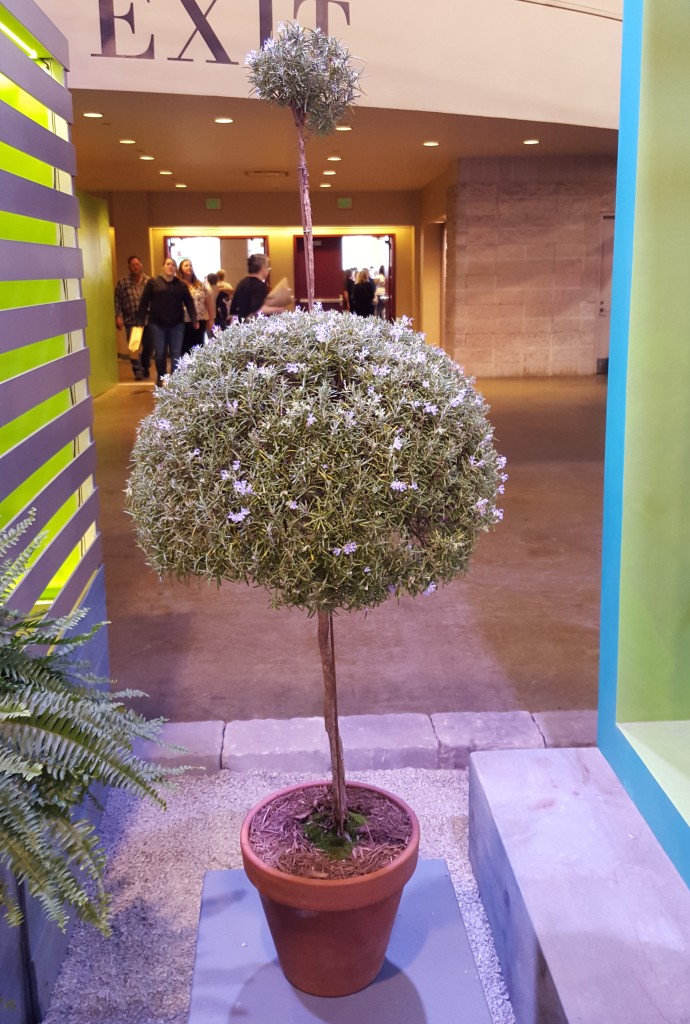 I spotted a nice prostrate rosemary.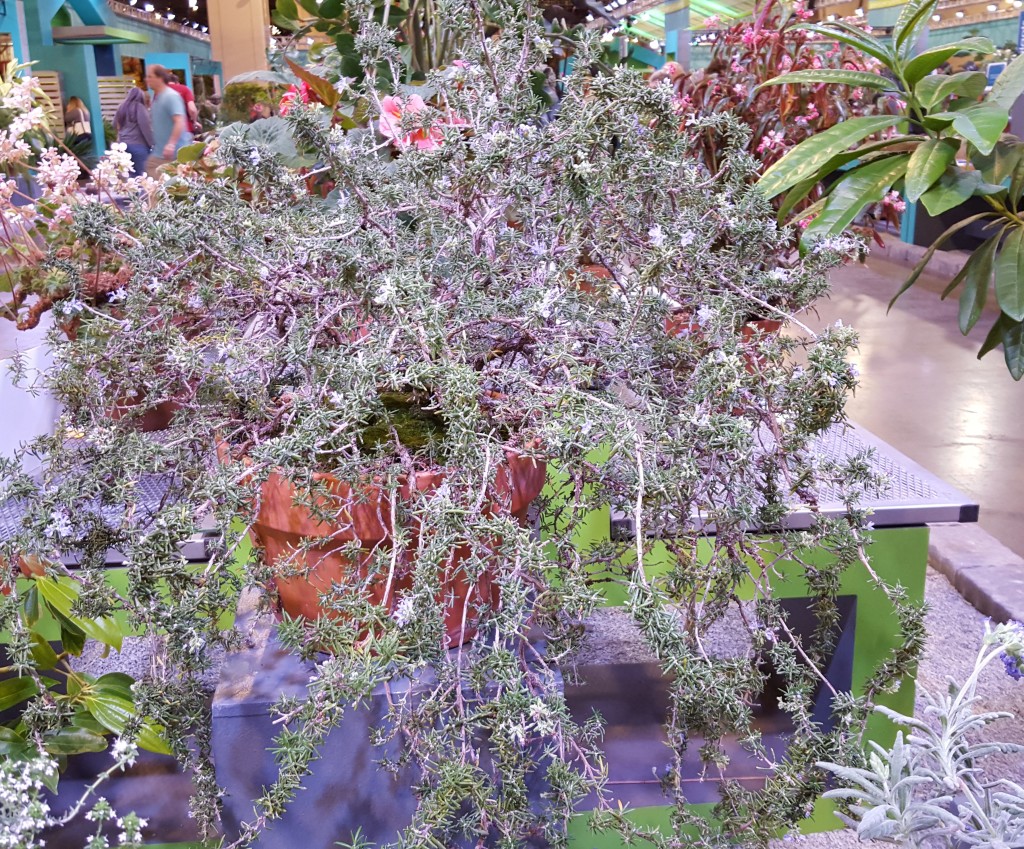 It occurred to me that I didn't recall ever seeing a lavender standard. I was sure that it could be done. Sure enough, no sooner had the thought crossed my mind, when I rounded a corner and there it was. A Spanish lavender standard. Can you imagine how incredible this must be when it blooms?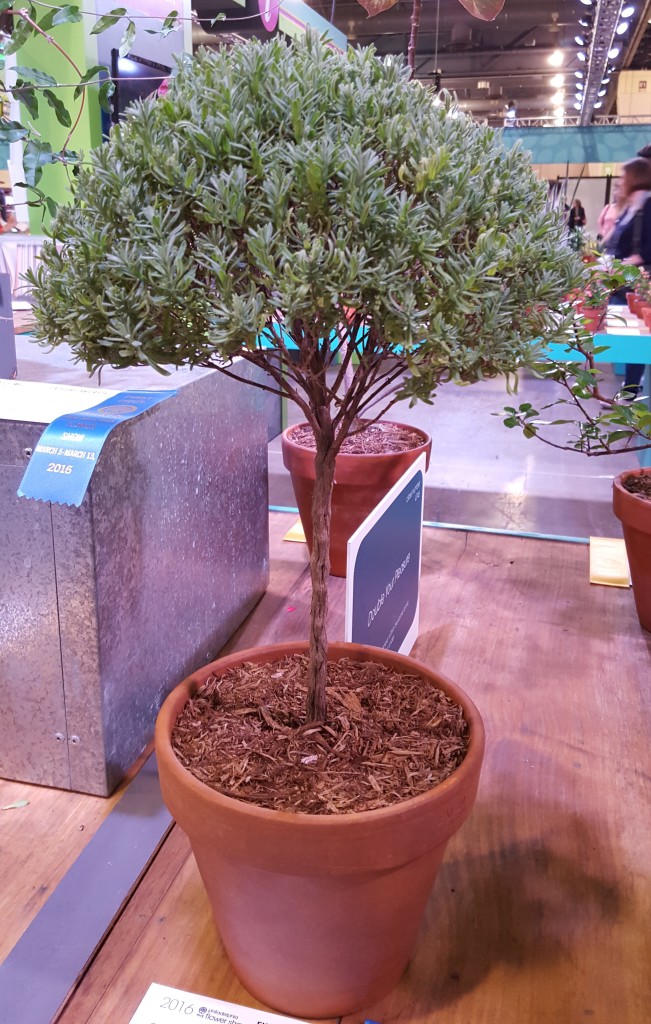 Close by was a lush Goodwin Creek lavender. Mine is nearly as big now. It needs a bigger pot and a good pruning and then will look almost this good.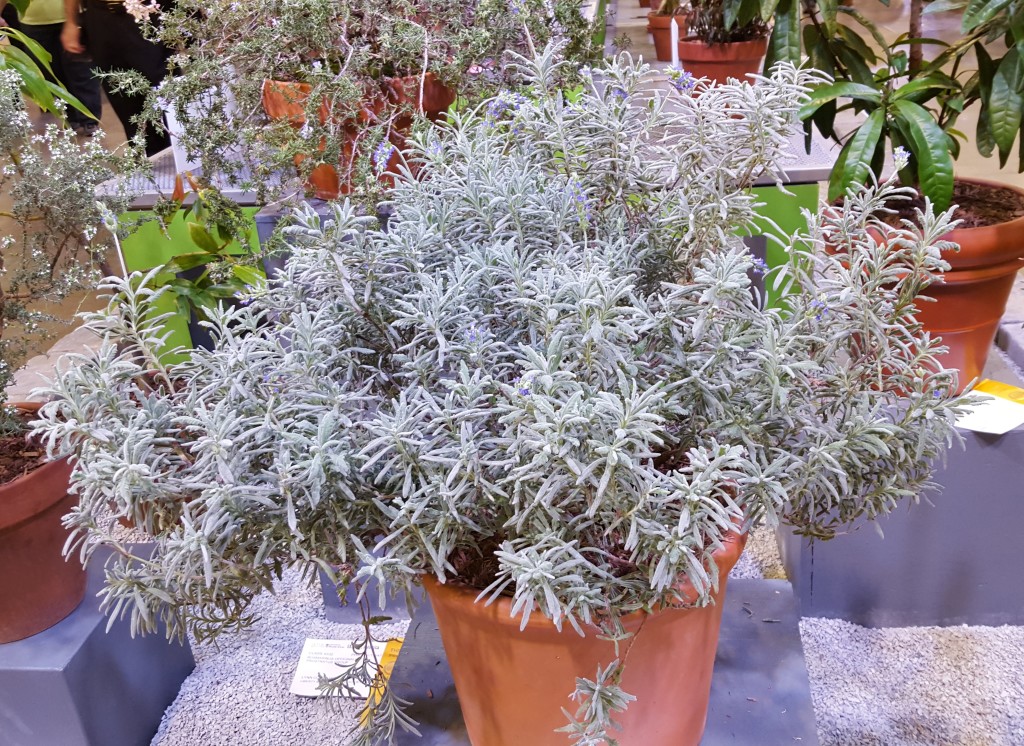 Have you ever seen a cinnamon tree? Now I have.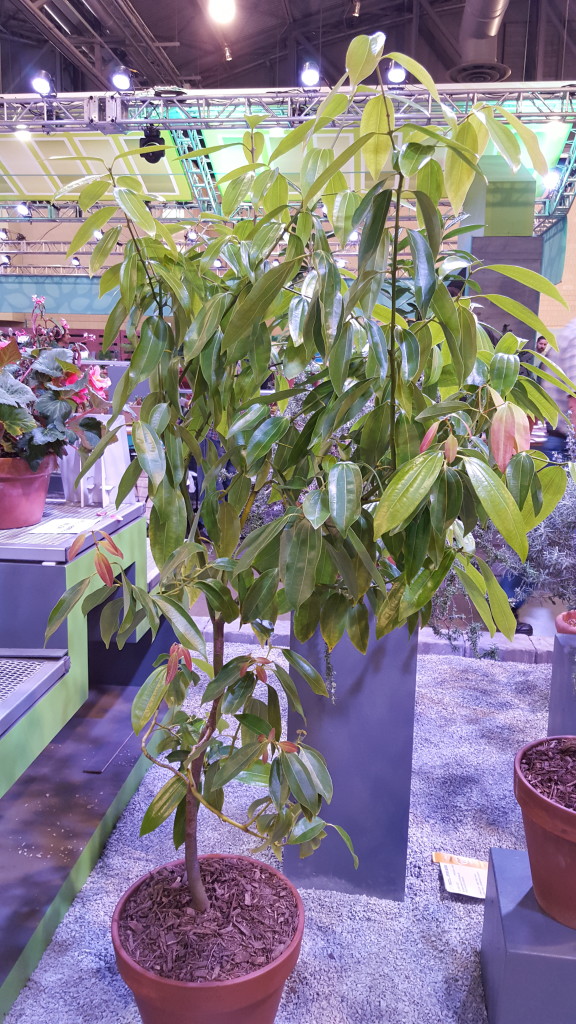 There was also a coffee plant. Is coffee considered an herb? In my house it is. It's the medicine I need to get started in the morning.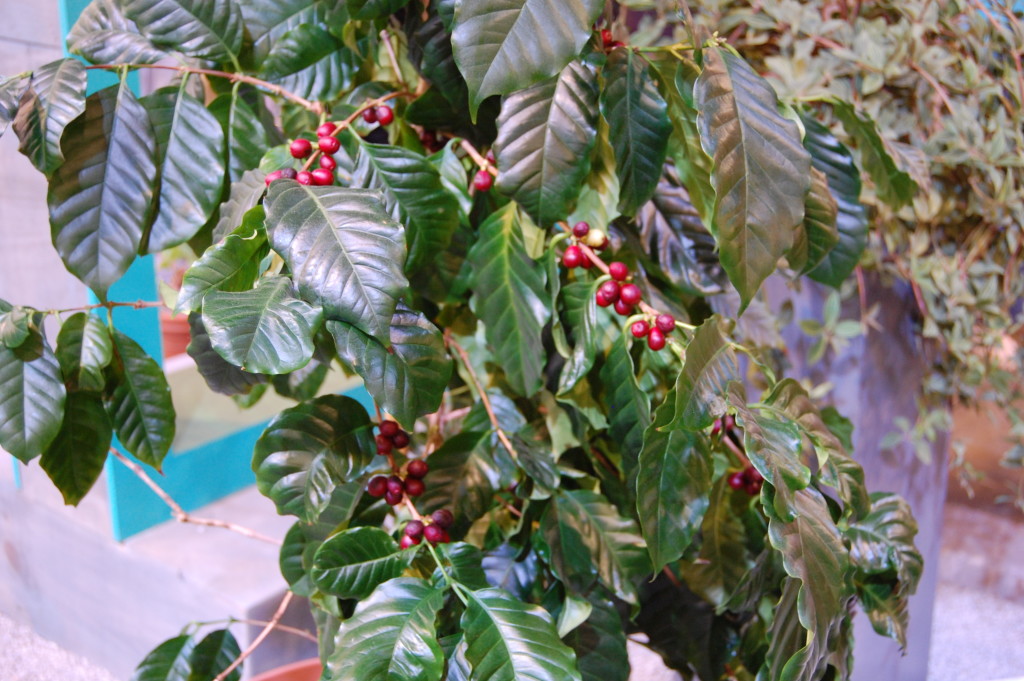 There was a gorgeous ginger plant. I feel inspired to try growing my own.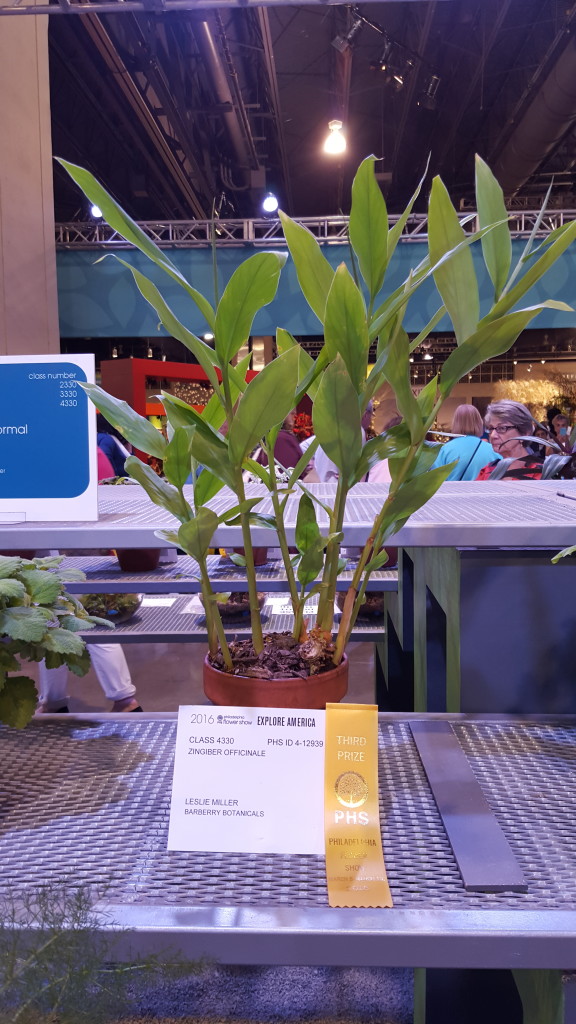 And can you believe that this is a thyme? Orange balsam thyme, if I remember correctly.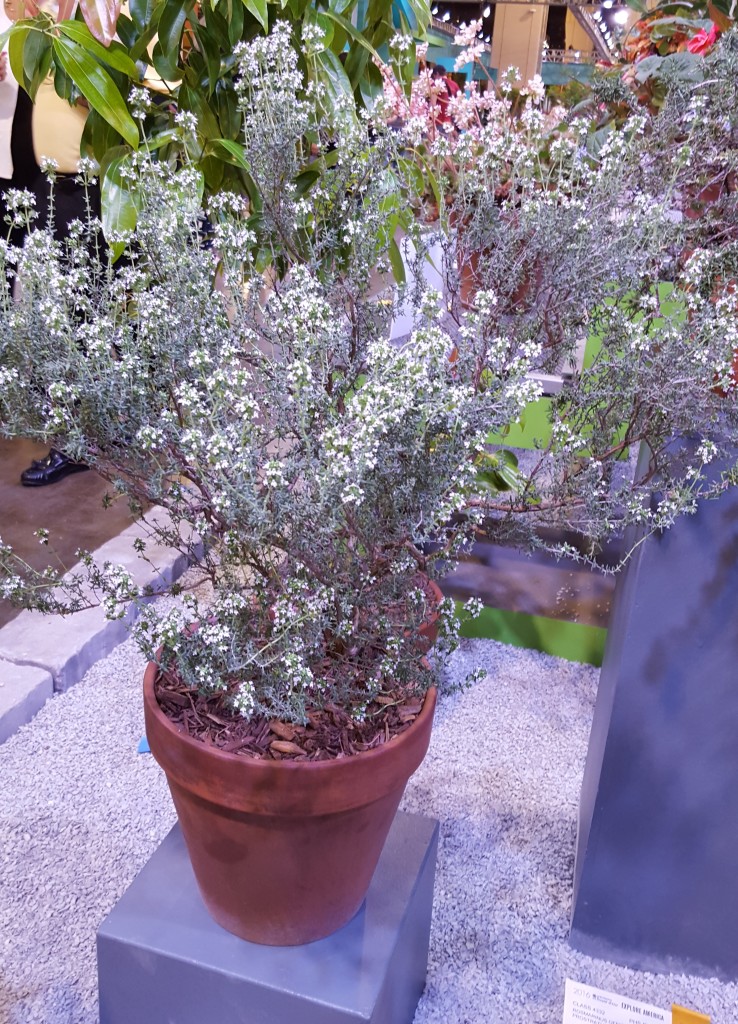 A nice Cuban oregano.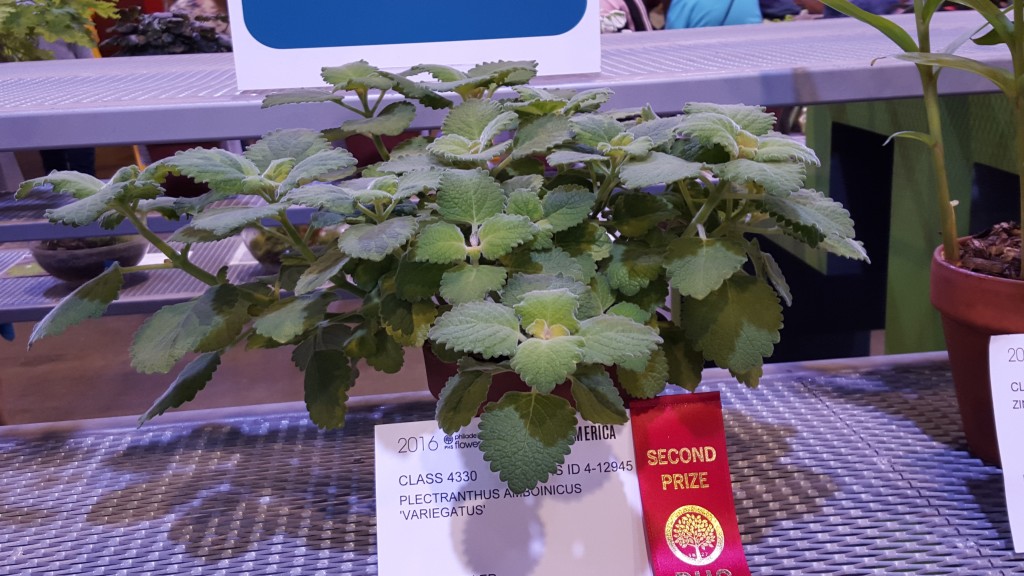 Cute fennel.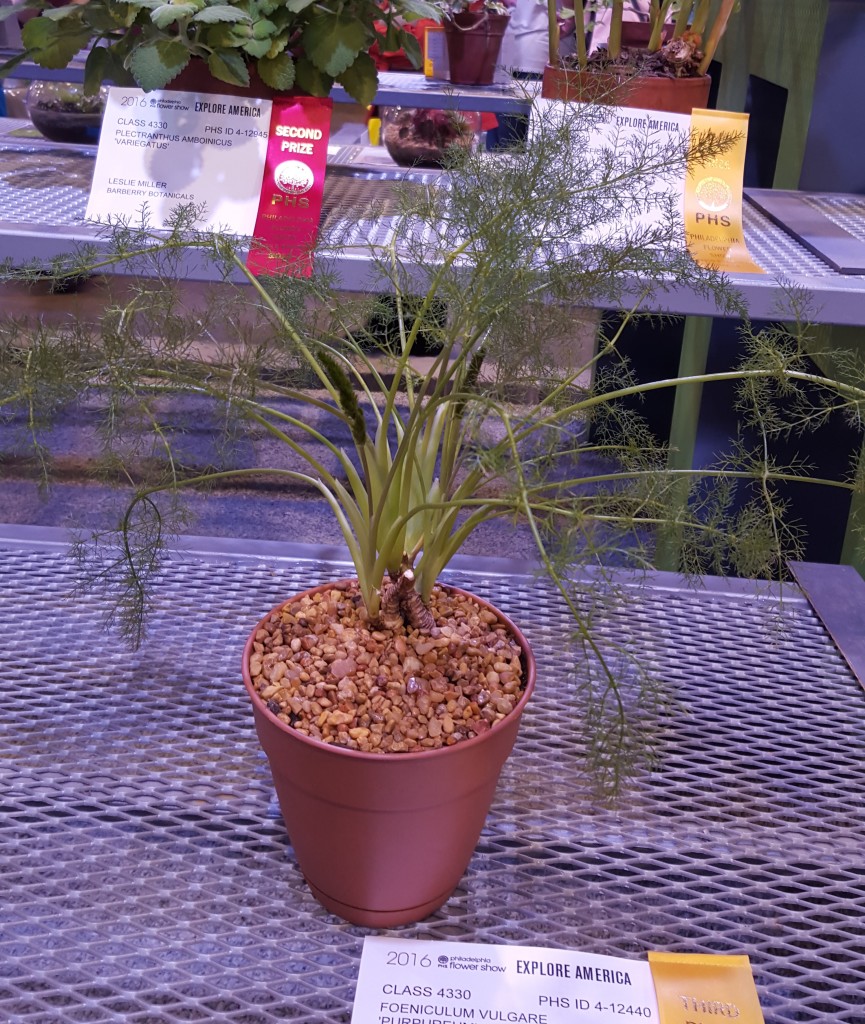 Lovely nasturtiums.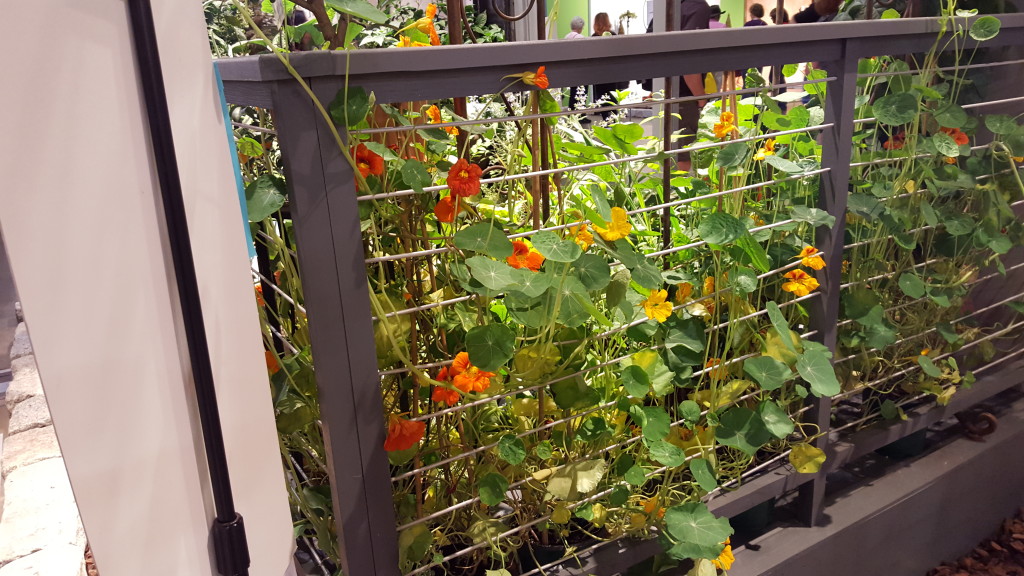 How about this Thai basil?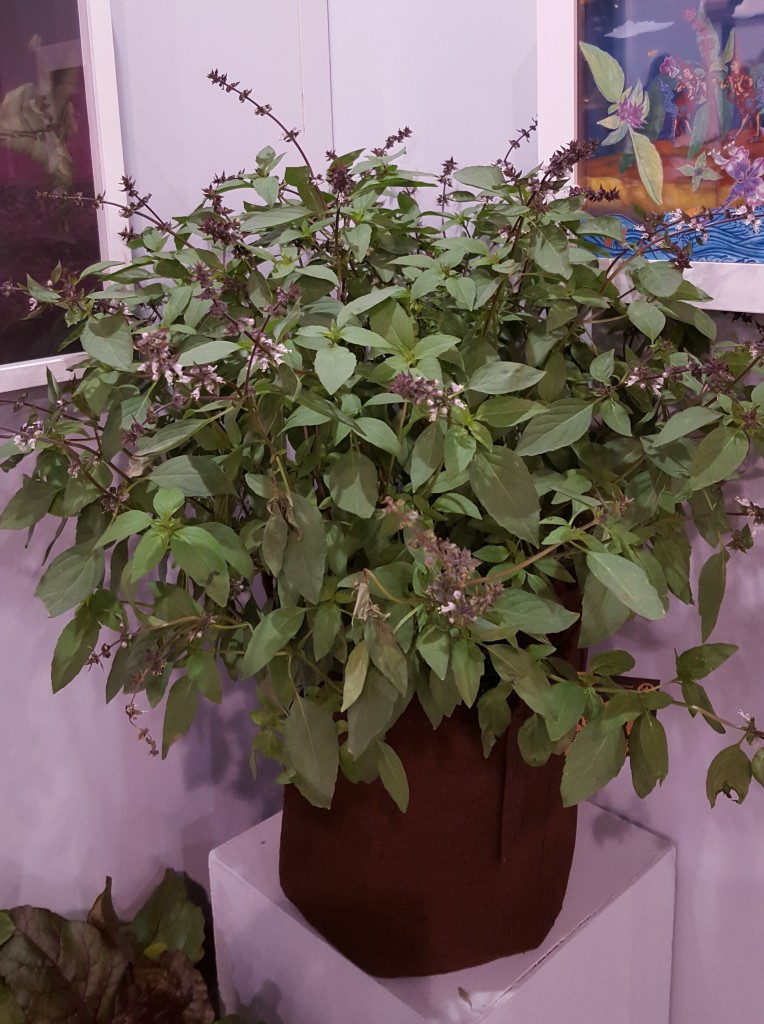 My catnip never looks this good. I will have to do some serious pruning this summer to achieve this look.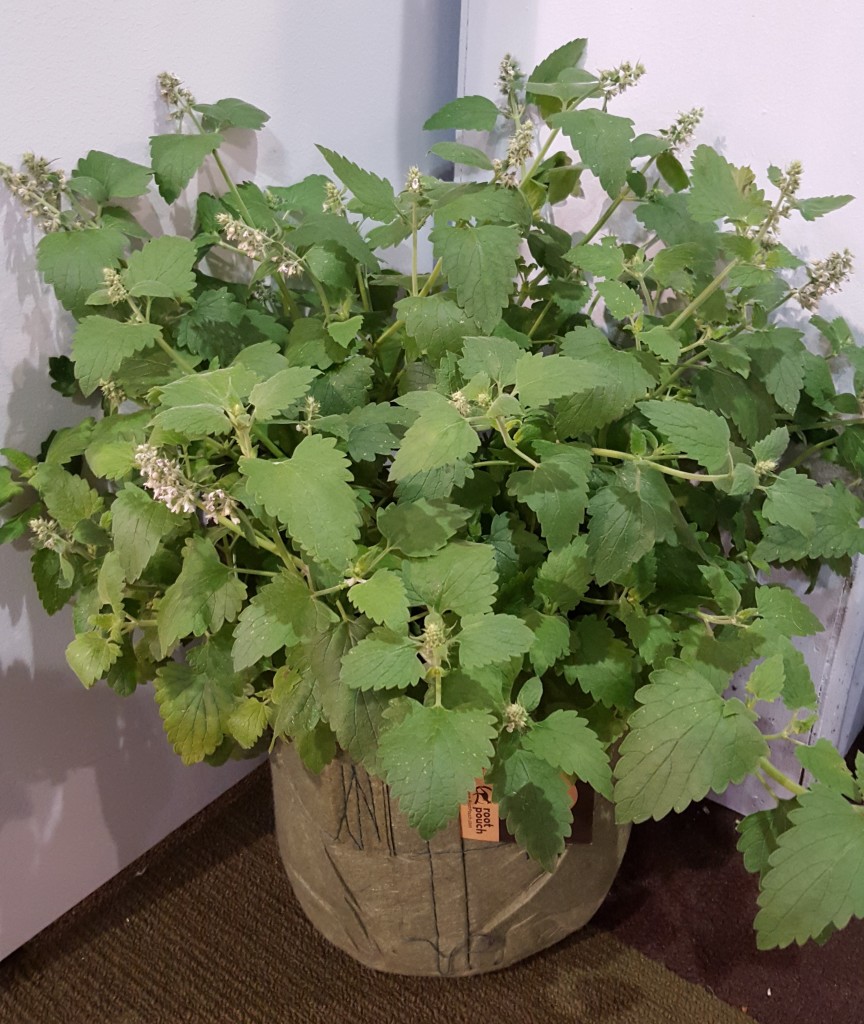 My aloe looks just like this! It's taking over my kitchen. Lovely pot of herbs just below the aloe.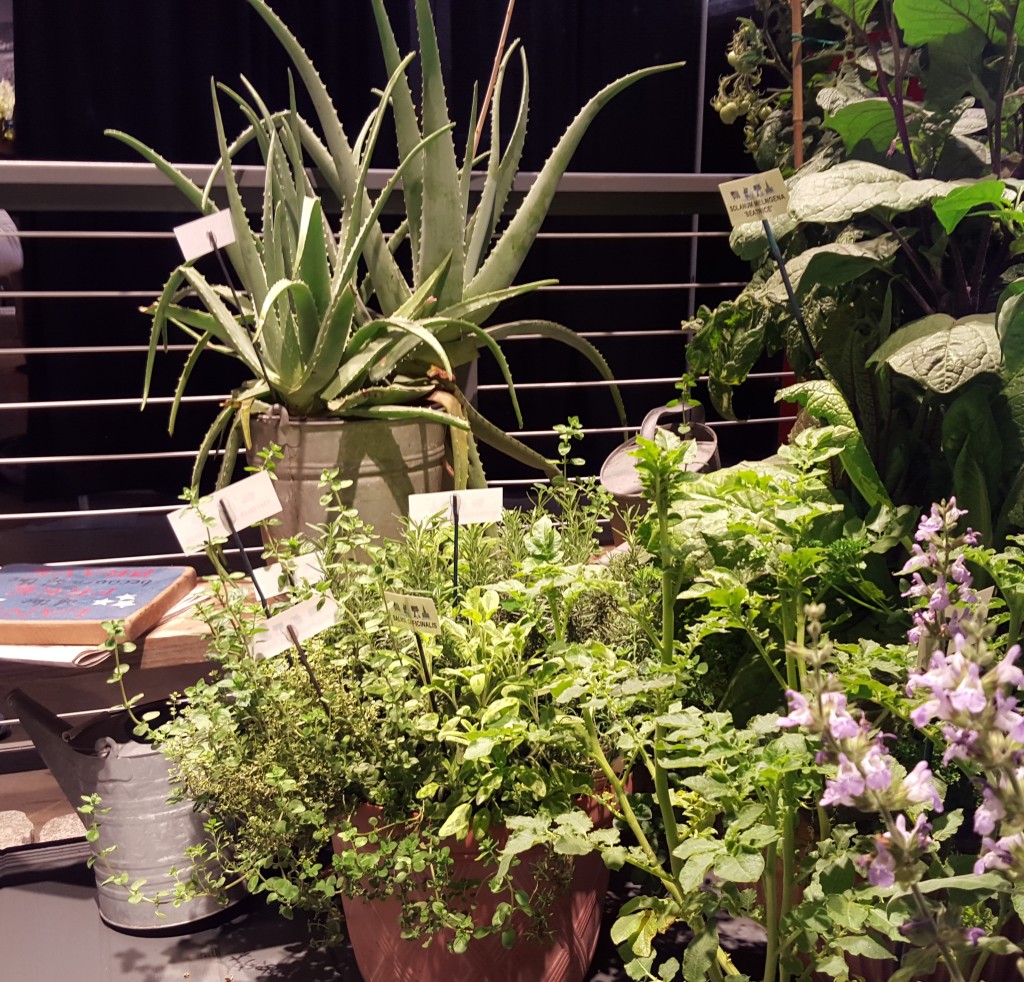 And how cute are these seedlings? I know, I know. The containers are too small and lack drainage, but this is the flower show. It's all about the fantasy.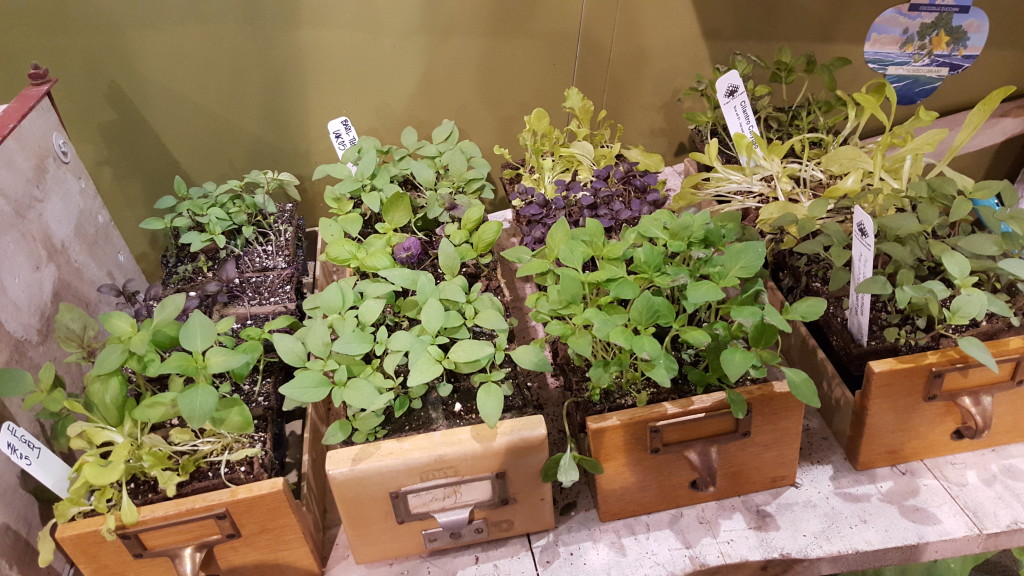 By far my favorite herbs were an arrangement by high school students. The challenge was to create a windowsill garden. How beautiful is this? I don't understand why it didn't win first place!