Last year I successfully overwintered cuttings from my Pest Perpetuo basil.  The basil in the India Bed that I have been tending all summer did so well despite the drought (a big THANK YOU to the ladies who kept the entire herb garden so well-watered this summer) . . .

. . . that I just had to try taking cuttings to overwinter this year.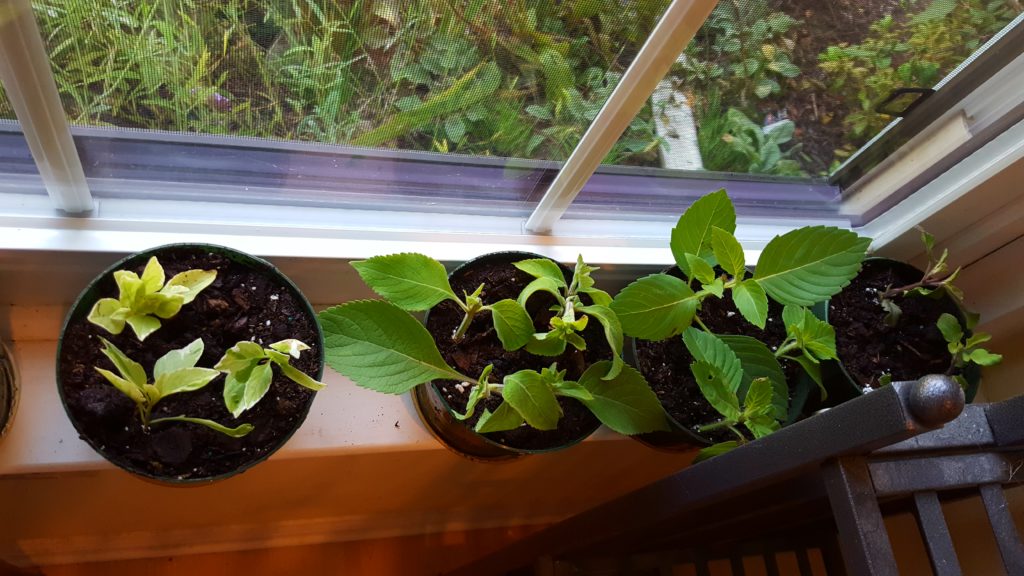 Going left to right along the windowsill:
Pesto Perpetuo (Ocimum basilicum citriodorum)
Clove Basil or Tree Basil (Ocimum gratissimum 'Clove')
Holy Basil or Spice Basil (Ocimum americanum)
Purple Tulsi Basil (Ocimum tenuiflorum)
Once they are rooted, I will transplant them into their own pots. I'm counting on losing some of them because I just don't have space for 12 separate containers.
Which did stop me from trying to winter over some pepper cuttings! Did you know that you can winter over pepper plants? I didn't!
I grew a lovely Thai Dragon pepper in a strawberry pot this summer. Just because I liked the name.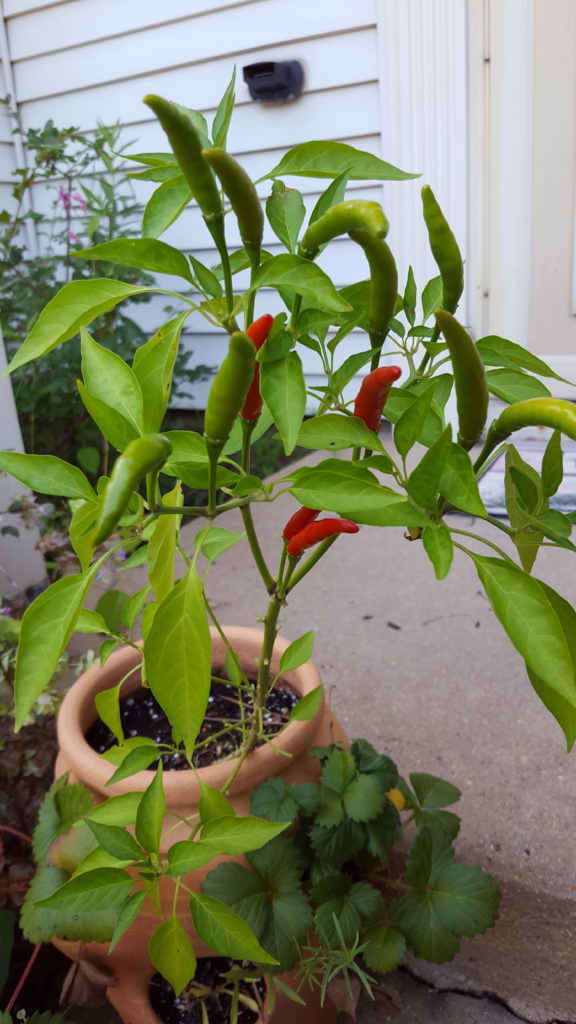 It produced about a dozen peppers which I am now drying.
I don't have space indoors for the entire plant, so I took cuttings to try and winter over. If successful, they will be planted in my kitchen garden in the spring.